Time (EST)
Beijing Time
Speaker
Affiliation
Email
08:00-08:05
Juejun Hu
MIT, USA
Announce UV2020 Start

Opening Speech

Host of Keynote Session

Roy E Welsch
MIT, USA
Lin Zhang
Beihang University, China
08:05-08:10
Xiaoman Duan/Yajun Fang
UVS, USA
Greetings
Lin Zhang/Longfei Zhou
MIT, USA
08:10-08:50
Kazuya Takeda
Nagoya University, Japan
08:50-09:30
Lin Zhang
Beihang University, China
09:30-10:10
Hirofumi Aoki
Nagoya University, Japan
10:10-10:50
Yifan Yu
Tongji University, China
10:50-11:30
Jun Xu
Xiaoxiang Research Institute of Big Data
11:30-12:10
Shuguang Zhang
MIT, USA
12:10-13:00
Lunch break
13:00-13:40
Clinton J. Andrews
Rutgers University
13:40-14:20
Alex Yasha Yi
University of Michigan, USA
14:20-15:00
Georgios Theodoropoulos
SUSTech, China
15:00-16:00
Pannel Discussion

Host: Georgios Theodoropoulos

16:00-16:40
Jose Campos
City of San Francisco
16:40-17:20
Gene Fry
RCN
17:20-18:00
Yulin Pan
University of Michigan, USA
18:00-18:40
Weihua Mu
Wenzhou Institute, UCAS/MIT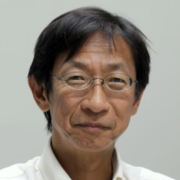 | | |
| --- | --- |
| Speaker | Kazuya Takeda |
| Affiliation | Institute of Innovation for Future Society/ Graduate School of Informatics, Nagoya University |
| Title | Signal Information Processing of Human Driving |
| Time | at 08:10-08:50 (US Easten Time) on October 26th, 2020 |
| Abstract | This talk reviews data-centric approaches for statistical modeling of driver behavior. Modeling driver behavior is challenging due to its stochastic nature and the high degree of inter- and intradriver variability. One way to deal with the highly variable nature of driving behavior is to employ a data-centric approach that models driver behavior using large amounts of driving data collected from numerous drivers in a variety of traffic conditions. To obtain large amounts of realistic driving data, several projects have collected real-world driving data. Statistical machine-learning techniques, such as hidden Markov models (HMMs) and deep learning, have been successfully applied to model driver behavior using large amounts of driving data. We have also collected on-road data recording hundreds of drivers over more than 15 years. We have applied statistical signal processing and machine-learning techniques to this data to model various aspects of driver behavior, e.g., driver pedal-operation, car-following, and lane-change behaviors for predicting driver behavior and detecting risky driver behavior and driver frustration. By reviewing related studies and providing concrete examples of our own research, this talk is intended to illustrate the usefulness of such data-centric approaches for statistical driver-behavior modeling. |
| Biography | Prof. Takeda is a Professor and a Vice President at the Nagoya University, Japan. He received his B.E.E., M.E.E. and Ph.D in 1983, 1985 and 1995, respectively from Nagoya University. After graduating from the university, he worked for ATR and KDD R&D Lab. He visited MIT as a visiting scientist before joined in Nagoya University in 1995. He is a fellow of IEICE (the Institute of Electronics, Information and Communications Engineers) and a senior member of IEEE. Prof. Takeda has served as an academic leader in various signal processing fields. Currently, he is a BoG (Board of Governors) member of the IEEE ITS Society, the Asia-Pacific Signal and Information Processing Association (APSIPA). He served as a general chair of FAST-zero 2017, Universal Village 2016 and as a program chair of IEEE ICVES 2009, IEEE ITSC 2017 and other scientific meetings. He will serve as the general chair of IEEE IV2021. He is a co-founder and director of the university startup "Tier IV", a company which is aiming to democratize autonomous driving technologies through developing the open-source software platform, Autoware. He has published more than 130 journal papers, 7 co-authored/co-edited books and 15 patents. He received 2020 IEEE ITS Society Outstanding Research Award. He is also winner of 6 best paper awards from IEEE international conferences and workshops in addition to domestic awards. Prof. Kazuya Takeda is working in the field of signal processing technology research for acoustic, speech and vehicular applications. In particular, understanding human behavior through data centric approaches utilizing signal corpus in real world has been his main interest |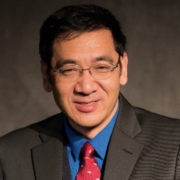 | | |
| --- | --- |
| Speaker | Lin Zhang |
| Affiliation | School of Automation Science and Electrical Engineering, Beihang University, Beijing, People's Republic of China |
| Title | Model Engineering for Complex System Simulation: Concept and Advances |
| Time | at 08:50-09:30 (US Easten Time) on October 26th, 2020 |
| Abstract | Simulation is an activity based on models. How to build a right model is the core issue in simulation. A model generally experiences requirement analysis, model design, model construction, VV&A, model implementation, and model maintenance. These processes compose a whole lifecycle of a model. Although importance of the engineering idea is gradually recognized in applications of the model lifecycle, currently still lacks complete theory and technology system and philosophy. Model Engineering (ME) aims at setting up a systematic, normalized and quantifiable engineering methodology to manage the data, knowledge, activities, processes and organizations/people involved in the whole life cycle of a model, in order to obtain a right model with the minimum cost. This lecture will discuss the challenges involved in the model lifecycle of a complex system, such as the complexity of evolution process of a model, the model reuse problem, the multidisciplinary collaboration in model development and management, etc. Some new advances in key technologies of model engineering, e.g. model description languages, model management, service-oriented model composition, quantitative analysis and evaluation, and etc., will be introduced. |
| Biography | Lin Zhang is a professor of Beihang University, China. He received the B.S. degree in 1986 from Nankai University, China, the M.S. and the Ph.D. degree in 1989 and 1992 from Tsinghua University, China. His research interests include service-oriented modeling and simulation, cloud manufacturing, model engineering for simulation. He served as the President of the Society for Modeling and Simulation International (SCS), the executive vice president of China Simulation Federation (CSF). He is currently the president of Asian Simulation Federation (ASIASIM), a Fellow of SCS, ASIASIM and CSF, a chief scientist of the National High-Tech R&D Program and National Key R&D Program of China, and associate Editor-in-Chief and associate editors of 10 peer-reviewed journals. He authored and co-authored more than 200 papers, 10 books and chapters. He received the National Award for Excellent Science and Technology Books in 1999, the Outstanding Individual Award of China High-Tech R&D Program (863), 2001, the National Excellent Scientific and Technological Workers Awards in 2014. |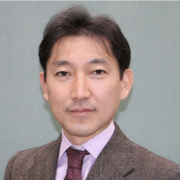 Speaker
Hirofumi Aoki
Affiliation
Global Research Institute for Mobility in Society (GREMO), Nagoya University, Japan
Title
A New Mobility Society and Driving Support Systems for the Future
Time
at 09:30-10:10 (US Easten Time) on October 26th, 2020
Abstract
As has been increasingly highlighted by the recent COVID-19 pandemic, "mobility" is important for a healthy, comfortable, and meaningful life. We have been continuously investigating the relationship between physical/mental functions and driving characteristics of the elderly since 2014 through the Center of Innovation (COI) program supported by the Japanese government. This presentation will introduce our program and the characteristics of elderly drivers that have been identified as contributing to dangerous driving and their countermeasures.
Biography
Dr. Hirofumi Aoki received B.S. from Waseda University in 1996, and M.E. and Ph.D. from Tokyo Institute of Technology in 1998 and 2002 respectively. From 2004 till 2007, he had been in the Man-Vehicle Laboratory at MIT as a postdoctoral associate as well as postdoctoral fellow of the National Space Biomedical Research Institute.
Then, he worked at Toyota Motor Corporation, where he did R&D of the advanced driver assistance systems.
In 2014, he became a professor at the Institutes of Innovation for Future Society, Nagoya University.
He is involved in government-funded projects such as the Center of Innovation and OPERA by MEXT, MLIT, and SIP-adus by the Cabinet Office of Japan.
He received several scientific awards including the best scientific paper award in the ITS World Congress 2013, the best paper award in IEEE-EmergiTech 2016, HAI2017, and Japan Human Factors and Ergonomics Society in 2018. Dr. Aoki is a member of IEEE ITS Society and a board member of the Society of Automotive Engineers of Japan (JSAE).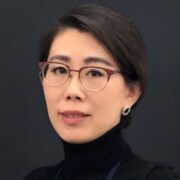 Speaker
Yifan Yu
Affiliation
College of Architecture and Urban Planning, Tongji University, Tongji
University, People's Republic of China
Title
Spatial Behavior and Healthy Aging: A GPS-based study of the older residents in Shanghai
Time
at 10:10-10:50 (US Easten Time) on October 26th, 2020
Abstract
The spatial behavior of elderlies is essentially the result of interactions between people and the environment. In order to explore a demand-responsive spatial intervention through new types of data from the perspective of urban planning, this study attempts to identify the differentiated trip features within the aged group, and proceed to gain a further understanding of their daily trip pattern, trip chain, and daytime activity sequence . 76 older residents from a typical public housing neighborhood in Shanghai were asked to carry an Android Phone for 102 consecutive days. By collecting and analyzing the trajectory data, we found that even in a highly consistent social and physical environment, there are still significant differences among the elderlies' daily activities, mainly existing in the age and gender aspects. The research indicates that elderlies' daily trip patterns are related to the starting point, effective interval, travel time, and the physical conditions of the individuals.
Biography
Dr. YU Yifan, is a professor in Urban Planning at Tongji University. She obtained her Ph.D from Ecole des Hautes Etudes en Sciences Sociales, in Paris (France) in 2003, visited GSD at Harvard University (USA) as a senior research fellow during 2013-2014. She serves as an overseas research fellow at Paris Sorbonne University (France), as well as the member of the Planning Standardization committee of Ministry of the Housing and UrbanRural Development, the vice president of Shanghai Urban Planning Association, the vice president of the Shanghai Overseas Returned Scholars Association (French Society). Focusing on Housing, Healthy City and Age-friendly City, Prof. YU Yifan has published more than 60 articles, authored three books. She won the honorary titles as Outstanding Scholar of Chinese Ministry of Education in 2007, Outstanding Scholar of Shanghai Science and Technology Commission in 2006, and Outstanding Woman in Shanghai in 2016. She founded and has led the Aging City Lab in Tongji University since 2014. Meanwhile, the course "Urban Planning Principle" led by Professor YU Yifan won an honorary title of National award. She is also a recipient of over 20 awards of the best practices of urban planning and design at national and local level.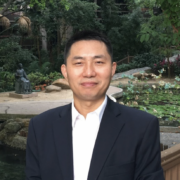 Speaker
Jun Xu
Affiliation
Hunan Xiaoxiang Insititute of Big Data, China
Title
Rethinking Smart Infrastructure and Smart City Development through the Lens of Resilience and Sustainability
Time
at 10:50-11:30 (US Easten Time) on October 26th, 2020
Abstract
Reliable, efficient, healthy and safe urban infrastructures are vital to the sustainable development and livability of our future cities. Despite the significant amount of investment that public and private sectors have put or are planning to make into smart city development, cities are still extremely vulnerable to disruptions brought by unexpected natural and human-induced events, such as COVID-19 pandemic, exacerbated climate change and social movements. This talk will give a retrospective review on the smart city and smart region initiatives in China and around the world through the prisms of resilience and sustainability. The review aims to identify research, knowledge and practice gaps, and encourage constructive discussions to come up innovative solutions to put these concepts into operational practices to shape the future of our inclusive and livable cities and human-centered universal villages.
Biography
Dr. XU, Jun, Associate Director of Hunan Xiaoxiang Research Institute of Big Data (XXRIBD). Dr. Xu also takes adjunct positions as a professor or a researcher at several top universities / research institutes in China. In recent years, Dr. Xu has been involved in the management and development of over 30 innovative R&D projects related to internet of things, machine learning and artificial intelligence, smart cities, resilience engineering, smart manufacturing and social networking etc. As a principal investigator, project manager and technical leader, his responsibilities in these projects have included project management, technical management, architecture design, product development and research of key algorithms. Dr. Xu has co-authored one patent and four software systems registered at China CPCC. Before joining XXRIBD, he occupied research and technical positions including research executive, research officer, senior software engineer, system architect, chief technology officer and chief data consultant at several well-known IT companies, universities and research centers in Hong Kong and mainland China.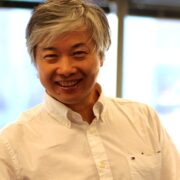 Speaker
Shuguang Zhang
Affiliation
Media Lab, Massachusetts Institute of Technology
Title
Curiosity-driven Research: Fractals, and the QTY code
Time
at 11:30-12:10 (US Easten Time) on October 26th, 2020
Abstract

Shuguang Zhang in 2011 started to design membrane proteins, because there are ~30% genes code for membrane protein in genomes that are crucial for both internal and external cellular communications. He invented a simple and elegant molecular QTY code, namely glutamine (Q), Threonine (T) and Tyrosine (Y) to systematically replace the hydrophobic amino acids Leucine (L), Valine (V), Isoleucine (I), and Phenylalanine (F) in the 7 transmembrane -helices of G protein-coupled receptors (GPCRs). GPCRs function similar like our mobile phones to communicate and interact with external world. Their results suggest that despite 46%-56% transmembrane -helices changes, water-soluble QTY variants still maintain stable structures and biological function, namely, ligand-binding activities. This simple QTY code is a likely useful tool and has big impact for designs of water-soluble variants of previously water-insoluble and perhaps aggregated proteins, including amyloids.

The QTY code is based on two key molecular structural facts: 1) all amino acids are found in natural alpha-helices regardless of their chemical properties; 2) several amino acids share striking structural similarities despite their very different chemical properties, for example, glutamine (Q) vs Leucine (L); Threonine (T) vs Valine (V) and Isoleucine (I); and Tyrosine (Y) vs Phenylalanine (F). The QTY code systematically replaces water-insoluble amino acids (L, V, I and F) with water- soluble amino acids (Q, T and Y) in transmembrane α-helices. Thus, it changes the water-insoluble form of membrane proteins, including GPCRs, into a water-soluble form. Despite substantial transmembrane domain changes, the QTY variants maintain stable structure and ligand-binding activities. My lab has been successful in designing water-soluble variants of membrane proteins.

Biography

Shuguang Zhang is at MIT Media Lab, Massachusetts Institute of Technology. His current research focuses on designs of biological molecules, particularly proteins and peptides that are short fragment of proteins. He received his B.S from Sichuan University, China and Ph.D. in Biochemistry & Molecular Biology from University of California at Santa Barbara, USA. He was an American Cancer Society Postdoctoral Fellow and a Whitaker Foundation Investigator at MIT. He was a 2003 Fellow of Japan Society for Promotion of Science (JSPS fellow). His work of designer self-assembling peptide scaffold won 2004 R&D100 award. He won a 2006 Guggenheim Fellowship and spent academic sabbatical in University of Cambridge, Cambridge, UK. He won 2006 Wilhelm Exner Medal of Austria. He was elected to Austrian Academy of Sciences in 2010. He was elected to American Institute of Medical and Biological Engineering in 2011 and elected to US National Academy of Inventors in 2013. He won the 2020 Emil Thomas Kaiser Award from the Protein Society. He published >160 scientific papers that have been cited over 31,000 with h- index 84. He is also a co-founder and board member of Molecular Frontiers Foundation. Molecular Frontiers Foundation organizes annually Molecular Frontiers Symposia in Sweden and around the world. The Foundation encourages young people to ask big and good scientific questions about nature. The selected winners will be awarded for Molecular Frontiers Inquiry Prize.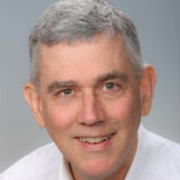 Speaker
Clinton J. Andrews
Email
Affiliation
Center for Green Building, Edward J. Bloustein School of Planning & Public Policy, Rutgers, The State University of New Jersey
Title
Making Micromobility Smarter & Safer
Time
at 13:00-13:40 (US Easten Time) on October 26th, 2020
Abstract
Electric scooters, electric bikes, and bikeshares are now augmenting old-fashioned walking as ways to get around the campus and nearby neighborhoods. These new mobility options are a mixed blessing, because while they are clean and convenient, they cause sidewalk clutter and significant safety issues. With funding from the National Science Foundation's Smart and Connected Communities program, a multidisciplinary team at Rutgers University is tackling the micromobility safety challenge. They are developing novel methods for measuring safety by tracking frequent near misses rather than only rare crashes, using advanced machine learning tools that integrate computer vision and distributed sensors. They are also testing alternative safety improvement strategies ranging from low-tech tactical urbanism and education to advanced smart-city systems that integrate sensors, models, and alerting interfaces distributed among pedestrians, scooter/bike users, automobiles, and the underlying transportation infrastructure. This is a collaboration among researchers in urban planning, civil engineering, and computer science; the university transportation office, and the host municipalities. It illustrates the rich potential of the "living lab" vision of smart-cities research.
Biography
Clinton Andrews is a professor of urban planning and associate dean for research at the Bloustein School of Planning and Public Policy, Rutgers University. He was educated at Brown and MIT in engineering and planning, and worked previously in the private sector and at Princeton University. He teaches public informatics, energy planning, industrial ecology, green building, and coastal risk. Andrews performs research on how people use the built environment and the implications for climate, energy, resilience, sustainability, and health. His books include Humble Analysis: The Practice of Joint Fact-Finding, Regulating Regional Power Systems, and Industrial Ecology and Global Change. He just completed service as co-editor of the Journal of Planning Education and Research and is now President-elect of the IEEE Society on Social Implications of Technology. He is a member of the American Institute of Certified Planners, a licensed Professional Engineer, a Fellow of AAAS, and an avid experimenter with new methods for collecting field data in urban settings.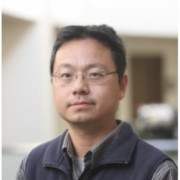 Speaker
Alex Yasha Yi
Affiliation
University of Michigan, Department of Electrical and Computer Engineering, Dearborn and Energy Institute, Ann Arbor
Title
Integrated on-chip optoelectronic devices and systems for applications on artificial intelligence
Time
at 13:40-14:20 (US Easten Time) on October 26th, 2020
Abstract
Integrated optoelectronicson chip is enabling artificial intelligence (AI). Combination of photonics and AI for photonics-enabled applications is an exciting new prospect. AI is one of the emerging topics. AI encompasses many technologies, such as machine learning, cloud computing and big data. It overlaps considerably with photonics and integrated semiconductormaterials and photonics. With current rapid development of new photonic materials and devices, many AI based devices and systems, like robots, autonomous driving, unmanned autonomous vehicles (UAVs), and drones, rely heavily on photonic sensors, photonic networks, neuromorphic photonics, programmable photonics and telecommunications to realize practical and smart functionality. This talkwill introduce thisemerging field of integrated chip-scale photonics with applications on AI.
Biography
Yasha (Alex) Yi, Ph.D, is currently Professor and PhD program chair with University of Michigan, Department of Electrical and Computer Engineering, Dearborn campus and Energy Institute, Ann Arbor campus. He received the Ph.D. degree from the Massachusetts Institute of Technology (MIT), Cambridge, MA, USA, and was a Post-Doctoral Associate with the Electronic Materials Processing Center, Massachusetts Institute of Technology, Cambridge, MA, USA, where he was involved in research on integrated nano optoelectronic materials and devices. He had extensive research experiences with the Los Alamos National Laboratory, and the 3M Corporate Research Laboratory. He is also a Professor Affiliate with the Microsystems Technology/Microphotonics Center at MIT. He has authored more than 100 journal papers, has edited one book and written 3 book chapters, and holds 13 U.S. patents and one international patent. He has led several government/industry-funded projects, has been at review panel for NSF, DOE and DOD, and has been a reviewer for leading journals. His awards include MIT presidential fellowship, MIT Rosenblith fellowship and UM distinguished research award. His research interests are solid-state electronics and photonics, semiconducting devices, photovoltaics and energy-related optoelectronic devices, solid-state lighting (LEDs), bioinspired nano optoelectronic structures, nanoelectronics/MEMS, and intelligent vehicle and artificial intelligence. He is a senior member of both IEEE and OSA. He is currently serving as Editorial Board Member for Scientific Reports(a NatureResearch journal), Editorial Board Member for Journal of Materials Science: Materials in Electronics (a Springer Research journal) and the Vice Chair of the IEEE Southeast Michigan Section.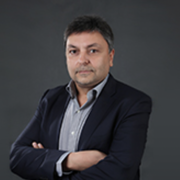 Speaker
Georgios Theodoropoulos
Affiliation
School of Computer Science  and Engineering, Southern University of Science and Technology
Title

From Big Data to Big Models: The next frontier for Info-Symbiotic Systems

Time
at 14:20-15:00 (US Easten Time) on October 26th, 2020
Abstract
The emergence of extreme scale computing systems and the data explosion have presented an unprecedented opportunity for the modelling and simulation of systems at a rapidly increasing scale, complexity and granularity. Digital twins, the culmination of Dynamic Data Driven Application Systems (DDDAS), provide a powerful paradigm for linking models with data and may support an  info-symbiotic intermingling of "what-if" and data analytics approaches at a grand scale. Incorporating intelligence and cognition in a digital twin will unlock the full potential of this disruptive technology, and will provide seamless integration, calibration and info-symbiotic collaboration between the physical and virtual worlds. The talk will focus on the interplay between simulation and data in info-symbiotic systems and will outline a roadmap towards cognitively rich intelligent twins, discussing gaps, opportunities and some concrete examples.
Biography
Georgios Theodoropoulos is a Chair Professor in the Department of Computer Science and Engineering at SUSTech in Shenzhen, China's Silicon Valley. Professor Theodoropoulos joined SUSTech from Durham University in the UK, where he was the Executive Director of the Institute of Advanced Research Computing and held a Chair in the School of Engineering and Computing Sciences.  Prior to that he was a Senior Research Scientist with IBM Research at the company's Smart City Technology Center in Dublin.  He has held a honorary Chair at the Trinity College Dublin and senior posts at the Nanyang Technological University, Singapore and the University of Birmingham, UK. As a Director of one of the UK's National e-Science Centres, he made strategic contributions to UK's e-infrastructures programmes for physical and social sciences and humanities. He is a Chartered Engineer and holds a PhD from the University of Manchester. Professor Theodoropoulos is a Fellow of the World Academy of Arts and Science.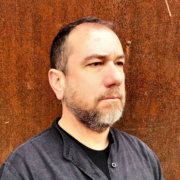 Speaker
Jose Campos
Affiliation
Office of Community Investment and Infrastructure, San Francisco, CA
Title
The Opportunities and Challenges of Implementing Sustainable Urban Redevelopment. A San Francisco Case Study with a Focus on its "Eco-District" Typology
Time
at 16:00-16:40 (US Easten Time) on October 26th, 2020
Abstract
Key elements of Sustainable Urban Districts can be described as pertaining to either "hardware" or "software." The "hardware" includes deep-green, district-level infrastructure, such as district heating and cooling, or decentralized water recycling facilities, combined with green building

improvements at the property or site level. Successful Sustainable Urban Districts also require functioning "software," which means clear district governance structures and agreements, community-building communication platforms, and viable long-term financing schemes for capital

improvements and maintenance. San Francisco established an eco-district program in 2012, and with it, an eco-district typology that categorize districts to help guide the transformation of the city, neighborhood by neighborhood, and development by development, into a substantially more sustainable city. Each Sustainable Urban District Type is mutually exclusive and covers all property within the city limits:

Type I – Master Redevelopment Plan under a single property owner.

Type II – Rezoned Districts by a Master Redevelopment Plan under multiple property owners.

Type III – Historic Districts and Traditional Neighborhoods.

Type IV – Industrial and Logistics Districts.

Type V – Natural Areas and Open Space Networks.

In some cities, a sixth Type needs to be added:

Type VI – Informal Settlements.

Biography
José Campos is the Manager of Planning and Design Review at the San Francisco Office of Community Investment and Infrastructure, with twenty years' experience in land use planning, community building, and urban redevelopment. His former posts include Planning Division Manager at the San Francisco Redevelopment Agency and Director of Citywide Planning at the San Francisco Planning Department. Mr. Campos was the Secretary General of the Association of Mediterranean Cruise Ports. He holds a BA in Urban Studies and Planning from the University of California at San Diego, and, as a National Urban Fellow, an MPA from Baruch College, City University of New York.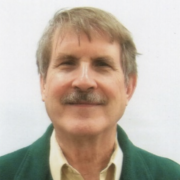 Speaker
Gene Fry
Affiliation
Citizens Climate Lobby
Title
Albedo Changes Drive 4.9 to 9.4°C Global Warming by 2400
Time
at 16:40-17:20 (US Easten Time) on October 26th, 2020
Abstract
This study ties increasing climate feedbacks to projected warming consistent with temperatures when Earth last had this much CO2 in the air.  The relationship between CO2 and temperature in a Vostok ice core is used to extrapolate temperature effects of today's CO2 levels.  The results suggest long-run equilibrium global surface temperatures (GSTs) 5.1°C warmer than immediately "pre-industrial" (1880).  The relationship derived holds well for warmer conditions 4 and 14 million years ago (Mya).  Adding CH­­4 data from Vostok yields 8.5°C warming due to today's CO2 and CH­­4 levels. Long-run climate sensitivity to doubled CO2, given Earth's current ice state, is estimated to be 8.2°C: 1.8° directly from CO2 and 6.4° from albedo effects.

Based on the Vostok equation using CO2 only, holding ∆GST to 2°C requires 318 ppm CO2.  This means Earth's remaining carbon budget for +2°C is estimated to be negative 313 billion tonnes.  Meeting this target will require very large-scale CO2removal. Lagged warming of 4.0°C (or 7.4°C when CH­­4 is included), starting from today's 1.1°C ∆GST, comes mostly from albedo changes.  Their effects are estimated here for ice, snow, sulfates, and cloud cover.  This study estimates magnitudes for sulfates and for future snow changes.  Magnitudes for ice, cloud cover, and past snow changes are drawn from the literature.  Albedo changes, plus their water vapor multiplier, caused an estimated 39% of observed GST warming over 1975-2016. Estimated warming effects on GST by water vapor; ocean heat; and net natural carbon emissions (from permafrost, etc.), all drawn from the literature, are included in projections alongside ice, snow, sulfates, and clouds.  Six scenarios embody these effects.  Projected ∆GSTs on land by 2400 range from 2.4 to 9.4°C.  Phasing out fossil fuels by 2050 yields 7.1°C. Ending fossil fuel use immediately yields 4.9°C, similar to the 5.1°C inferred from paleoclimate studies for current CO2 levels.  Phase-out by 2050 coupled with removing 71% of CO2 emitted to date yields 2.4°C.  At the other extreme, postponing peak fossil fuel use to 2035 yields +9.4°C GST, with more warming after 2400.

Biography
Gene Fry obtained his PhD from Cornell University in 1989, in resource economics.  He began studying global warming 3 months later. He worked for the energy office in Maine, then for many years at the Massachusetts utility commission.  There in 1991, he estimated $/ton damage values for CO2, other greenhouse gases and other pollutants.  But mostly, he worked on electric energy efficiency programs, especially estimating their savings.  Later, he did much the same for utility companies here and in Connecticut, until he retired. He has presented to some 60 audiences, recently as a keynote speaker on 3 continents.  Since 2013, he has lobbied some 30 US Senators and Congressmen for a revenue neutral US carbon tax.  He is about to publish his research on climate change.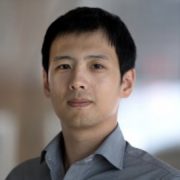 Speaker
Yulin Pan
Affiliation
Naval Architecture and Marine Engineering, University of Michigan
Title
Resolution of extreme motion statistics of marine structures in irregular waves
Time
at 17:20-18:00 (US Easten Time) on October 26th, 2020
Abstract
We consider the statistics of extreme motions of marine structures in a nonlinear irregular wave field. While an accurate computation is possible by using a full Monte-Carlo method to cover all individual wave conditions, the computational cost may become prohibitively high (when coupled with high-fidelity simulations) due to the rareness of the extreme events. In this work, we develop a new framework, which allows the statistics (and causal wave conditions) of extreme motions to be efficiently resolved. This development leverages a range of physics and learning based approaches, including nonlinear wave simulation, structure response CFD simulation, dimension-reduction techniques and sequential sampling. The effectiveness of the new framework is successfully validated through the coupling with a nonlinear roll equation, where the exact extreme roll statistics can be calculated and compared with. Finally, the framework is coupled with the CFD model to demonstrate its applicability to more realistic and general problems.
Biography
Dr. Yulin Pan was previously a postdoctoral researcher in the mechanical engineering department at MIT. He received his Ph.D. in mechanical and ocean engineering from MIT in 2016, with a minor in mathematics. His research is primarily concerned with theoretical and computational hydrodynamics, with applications in ocean engineering and science. He has made original contributions in nonlinear ocean wave mechanics, tidal flows, propeller and bio-inspired foil propulsion. Alongside research, he is also an active writer on popular science of fluid mechanics.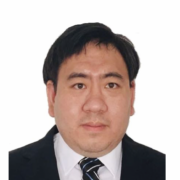 | | |
| --- | --- |
| Speaker | Weihua Mu |
| Affiliation | Wenzhou Institute, University of Chinese Academy of Sciences, and Department of Electrical Engineering and Computer Science, Massachusetts Institute of Technology |
| Title | Membrane theory of liquid crystals: the Helfrich equation and new applications |
| Time | at 18:00-18:40 (US Easten Time) on October 26th, 2020 |
| Abstract | The shape of materials is an ancient and cutting-edge challenge in materials science.  In the field of bio-materials and bio-mechanics, how to understand the physical mechanism behind the biconcave shape of red blood cells with the physiological activity has been successfully resolved. The key breakthrough is the establishment of the liquid crystal theory of membranes, that is, the lipid bilayer membrane is regarded as a liquid crystal phase, and the energy of the biological membrane is expressed by the curvature of the membrane.  Subsequently, Helfrich introduced a key term – the spontaneous curvature term in the energy functional of a biological membrane, to reflect the asymmetry of the environment inside and outside the membrane.  Based on this idea, Ou-Yang and Helfrich obtained the universal equation of equilibrium shape of a biological memebrane, i.e., Ou-Yang-Helfrich equation, which became a milestone achievement in the theoretical research of bio-membrane.  In the present talk, we will review the history of biological membrane research and the Ou-Yang-Helfrich equation, and then focus on our new innovative applications in this area. It is particularly noteworthy that we have applied the liquid crystal theory of the membrane to the study of two-dimensional nano-materials, and obtained some beautiful analytical results which are difficult to obtain by usual molecular simulation methods, such as the quantitative relationship axial torsion induced by the stretching/compression in a chiral single-walled carbon nanotube. We will also present some new applications of Ou-Yang-Helfrich equation in virology research. |
| Biography | Dr. Weihua Mu is an associate professor of Wenzhou Institute, University of Chinese Academy of Sciences. He is currently a Visiting Professor in Department of Electrical Engineering and Computer Science, Massachusetts Institute of Technology to conduct collaborative research on nano-materials with Prof. Jing Kong at MIT.  Dr. Mu graduated from Department of Chemistry, Peking University in 1998, and was awarded Ph.D. degree in theoretical physics from Institute of Theoretical Physics, Chinese Academy of Sciences in 2008. His Ph. D advisor is Prof. Zhong-can Ou-Yang, a member of Chinese Academy of Sciences.  From 2012 to 2013, Dr. Mu continued his postdoctoral research in Prof. Jianshu Cao's group in Department of Chemistry, MIT. Then he studied graphene under the supervision of Prof. Mildred S. Dresselhaus at MIT, who was the president of the American Physical Society, the leader of the international nano-materials field, and also an academician of the American Academy of Sciences. Dr. Mu focuses on the theory and application of nanomaterials as well as soft matter systems, including bio-membranes, nano-electromechanical system devices, nonequilibrium systems, etc, and his researches have received extensive attentions. |