Tuesday, October 27 | 10:00 am – 12 pm (U.S. Eastern Time)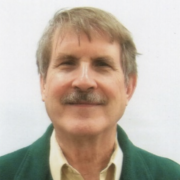 Dr.Gene Fry
Session Chair
Dr. Fry began studying global warming 3 months after getting his PhD from Cornell University (USA) in 1989.
He worked for the energy office in Maine, then for many years at the Massachusetts utility commission. There in 1991, he estimated $/ton damage values for CO2, other greenhouse gases and other pollutants. But mostly, he worked on electric energy efficiency programs, especially estimating their savings. Later, he did much the same for utility companies in Massachusetts and Connecticut, until he retired.
Dr. Fry has presented to some 60 audiences, recently as a keynote speaker on 3 continents. Since 2013, he has lobbied some 30 US Senators and Congressmen for a revenue neutral US carbon tax, plus 7 times just for a Massachusetts carbon price.
He recently began to publish his research. It focuses on past and future global surface temperatures, especially the role of albedo feedbacks.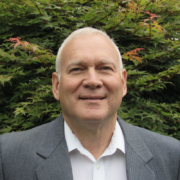 Dave White
Keynote Speaker
Dave is a Chemical Engineer with Masters studies in Statistics, currently working on Climate Change. He has 30 years' experience since graduation in 1984.
Promoting responsibility to environment and health of all species. Dave White graduated in Chemical Engineering in 1984. During the time at Oregon State University Dave worked on a cross flow counter current scrubber for coal fired power plants. Additionally took masters level classes on statistics. Then he moved to Hillsboro with his wife and worked in Semiconductors. In 2007 Dave along with Dr. Tom Wallow produced a paper on ArF double patterning for semiconductors. This multi-pattering scheme is widely used in today's semiconductor manufacturing plants. In 2011 Dave started a consulting business for Semiconductors. In 2017 Dave Started Climate Change Truth Research Inc. Dave is seeking the truth about climate change. His research interests are evaporation from the ocean, rain forest destruction effects and diffusion of CO2 through the atmosphere
Acta Scientific agriculture Journal editor