Tuesday, October 27 | 2:00 am – 5:00 am  (U.S. Eastern Time)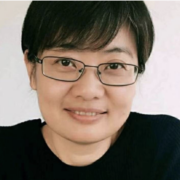 Dr. Bing Zhu
Session Chair & Keynote Speaker
Doctor Bing Zhu is the Co-Founder and Head of Design at the Beijing Dushi Yijiang Innovation and Design Center, and a specially invited expert for the city of Beijing. Her works include the research and design of urban spaces in China's urbanization movement. Her notable projects include the continuous strategic planning of the Digital Television Industrial Gardens in Zhongguancun since 2010, among other projects in novel urban development, tourism, and senior care. She proposed a problem-oriented and systematic approach to novel sustainable design and development solutions. Doctor Bing Zhu received her Doctor of Design degree from the Harvard Graduate School of Design.
Speech Title: Qilihai Zero Waste Discharge Community in Tianjing, China
Abstract: The Rural Revival this time originated from a National Nature Reserve and an ecological migration.The Qilihai wetland, the largest wetland system in Tianjin, is located 30 km away from Tianjin, 100 km away from Beijing and 40 km from Tangshan. It is one of the only three wetland resources with ancient coastal characteristics in the world. In 1992, National Ancient Coast and Wetland Nature Reserve was established by the with the approval of the State Council. However,Qilihai Wetland Ecological Protection Plan greatly impacted local people's life. Some villagers lost their incomes sources with the demolition of catering, fishing and other tourism facilities and farmyard, and the local economy is declined as the result. Moreover, the National Nature Reserve had higher requirements for environmental protection, which would continue to affect the subsequent production and life of villagers in the reserve. With the development demands of local villagers, on the basis of full investigation and comprehensive consideration of the principles of protection and the needs of regional development, the team put forward the idea of "Solve Ecological Problems with Ecological Methods " to build a modern "Sustainable Cultural Community" in this high ecological protection area in 2018. Resource Oriented Sewage Management was applied to improve local infrastructure and living conditions. The green organic agriculture based on "Qilihai Purple Crab" and Tianjin "Xiaozhan Rice" has been established and green leisure agriculture was developed simultaneously integrated with cultural creativity, tourism and vacation, which promoted local industrial prosperity and villagers' employment.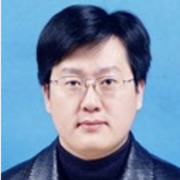 Prof. Tao Ma
Session Chair & Keynote Speaker
Tao Ma, is currently the assistant dean of School of Management at Harbin Institute of Technology, director of HIT-UNC Consortium for Urban & Regional Economic Development, director of HIT Institute of spatial planning and urban management, deputy secretary of China optimization overall planning research method and Economic Mathematics Association Youth Work Committee, vice chairman of Academic Committee of China Management Annual Conference Urban and Regional Management Special Committee, deputy director of The Regional Science Association of China Regional sustainable development Specialized Committee. Prof. Ma mainly focus on hydrogen economy, environmental contaminants, renewable energy systems, regions development and spatial economics research. He first developed the theory of Functional Space Division of National Main Functional Zone based on Development Factors and theory of Factors Multi stage disequilibrium spatial agglomeration. And his team first made the technical standard about Integration of multiple plans in cities and counties economic and social development planning. In recent five years he has published more than 20 papers, and presided 3 national natural science fund projects, 2 national social science fund major projects, and over 10 provincial projects as project director. His researches got high evaluation of National Development and Reform Commission.
Speech Title: Smart Energy-city System Outline
Overview
UV exemplifies an ideal future society that addresses the current challenges cities are facing in the process of development and pursues harmony between humans and nature through the wise use of technologies.. Many current designs are availability-based, technique-oriented, and bottom-up schemes focusing on individual elements and might even fail to achieve their original goals. In this session, researchers will conduct an objective evaluation of smart cities' current status, which is critical for the future sustainable developement of smart cities. Researchers will also share their visions on the systematic blueprint and framework design of smart cities. Furthermore this session promotes collaboration among governments, academia, industries and civil society, which will greatly inspire innovation and evolution.
Topics
Reflections on urbanization and its unintended consequences
Current development status and challenges of smart cities; vision of future UV development
Collaboration among governments, academia, industries, and civil society