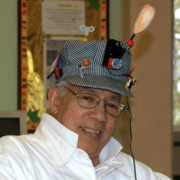 John Galinato
Session Chair
The Director of Build-It-Yourself. Electrical Engineer out of Cornell.

Build-It-Yourself, Educating the Next Generation of Leaders and Builders
In the Classroom of the Future…
How do we prepare the next generation of leaders and builders to develop intelligent energy, food production, transportation, health care and pollution control systems? 
Our mission is to develop a classroom of the future that teaches students 21st century creativity and technical skills efficiently and effectively. Our strategy is to develop an online, global laboratory environment with interactive, dynamic content delivered by a network of art and engineering students from well-known universities.  The Build-It-Yourself program reflects the research conducted by Professor Mitchel Resnick's Life Long Kindergarten group at the MIT Media Lab.
National Science Foundation Grant – Beyond Black Boxes
4 P's(Passion,  Peer interaction,  Project-based-learning, and Play)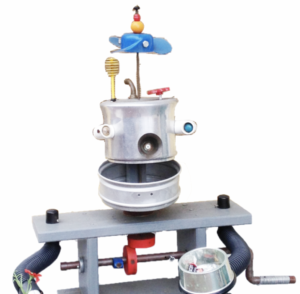 Playful Projects
Students can choose from over 30 playful, robotics and computer projects.  Each project starts with a storyline about a social issue followed by a challenge to use art and technology to fix a problem.
Modular Construction
Build-It-Blocks, a library of module instructions that enables students to build unique, complex solutions quickly.
Interactivity
Live TAs – artists and engineers from well-known schools inspire and guide students to build in a unique, online, global laboratory.
Invention Universe
A social media site where students can show off their portfolio of projects.  It's a gamified LinkedIn for kids.

ABOUT THE BROAD GROUP
BROAD Group is a private manufacturing enterprise dedicated to original innovation. Since its inception in 1988, BROAD has never copied any technology of its peers. All technologies developed by BROAD are focused on energy efficiency, material conservation, cleanliness, durability and intelligence, and all its products have reached an unparalleled level that no one in the industry can match. Headquartered in Changsha, China, BROAD has over 3,000 employees worldwide, and has sold its products in more than 80 countries. BROAD wholly owns the following subsidiaries:
BROAD Air Conditioning Co. Ltd., founded in 1988, supplies non-electric central air conditioning systems under built-in vacuum condition with packaged water distribution system, and powered by natural gas & waste heat. It is world-renowned for super energy efficiency
BROAD Clean Air Technology Co. Ltd., set up in 2005, supplies the Clean Fresh Air Machine that recovers 80% heat and filters PM2.5 by 99.9%, and also air purification products that can kill the novel coronavirus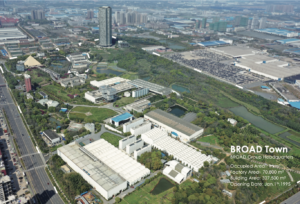 BROAD Energy Service Co. Ltd., established in 2007, providesequipment, investment, design, construction and operation of district coolingheating-power (CHP) projects, using market mechanism to actualize maximum energy conservation
BROAD Sustainable Building Co. Ltd., registered in 2009, offers ultimate stainless steel structural material for the Construction and Transportation industries , i.e. the B-CORE Slab, and stainless steel buildings, truly bringing about a sustainable development path for human beings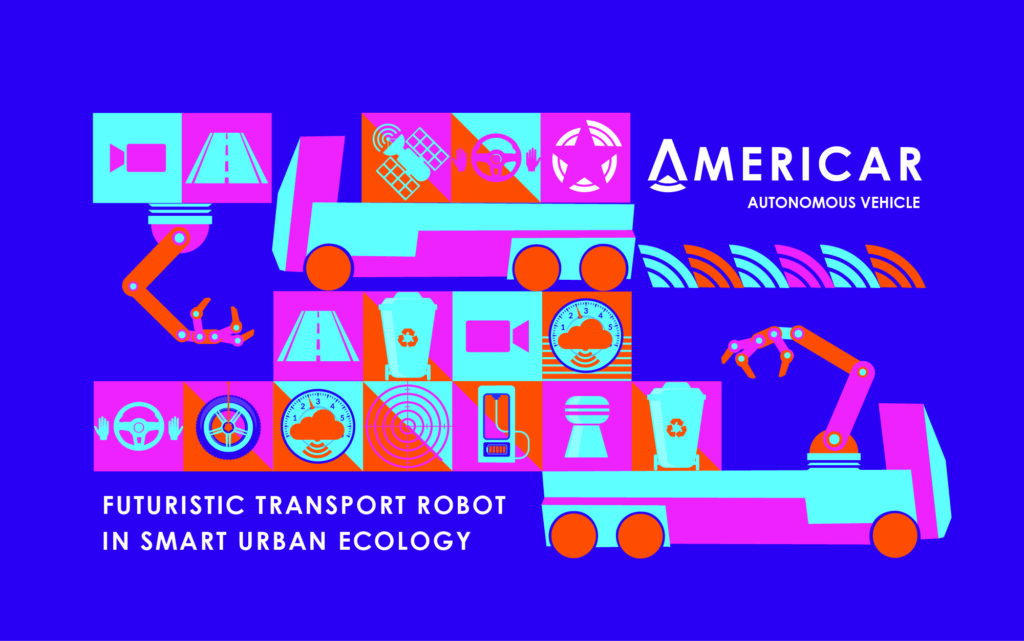 Americar is an Intelligent transportation company headquartered in America. We commit ourselves to bring futuristic transport robot in smart urban ecology which creates leading L4 autonomous driving technologies.
---
Americar  | Cambridge MA
One Broadway FL14th, Cambridge MA 02142